SERVICES
Top-Rated Tile Work for Your
Unique Kitchen
Your kitchen is the epicenter of your home. It is a place where you eat, entertain, and spend time with your family. It is the place that all your guests see first when they walk in.
Shouldn't it reflect your style, tastes, and artistic vision? Versatile can make that ideal a reality with stunning kitchen tile that is meant to impress!
Kitchen tiling
From the smallest, most-detailed, custom installations to a major renovations and new builds, our small expert team of tile techs focuses on "old school" comfort and complete functionality. At Versatile, we think of everything when we take on kitchen tile projects, and always keep your needs and budget in mind.
Our tile installations not only enhance the overall look and feel of your interior, they also add value to your home! The artistic tile of your choosing can create an interior of tranquility but also gives you a durable, easily-cleaned surface that matches your artistic style and needs.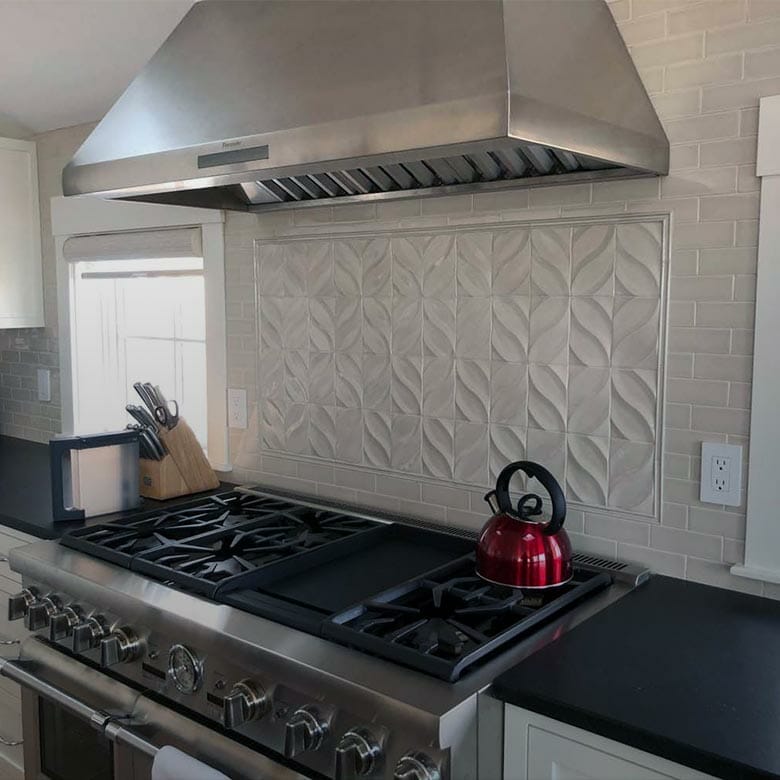 The Versatile Difference
When installing tile, quality, choice, and customer satisfaction mean everything. We deliver the same level of distinctive tile work, every time, on every surface, guaranteed: Countertops, Kitchen Backsplashes, Kitchen Siding, Islands and so much more…
We'll help you make impactful choices that fit into your current home's aesthetics, and customize every kitchen tile enhancement to you! In our decade of work in the Portsmouth area, we've seen almost every type of setup there is, and heard every request. We take the time to tailor all of our installations to your specifications and ensure ideal tiles for the heart of your home.